3-Color Butt Plug
Body-safe Liquid Silicone
Skin-soft Surface & Solid Core
Strong Suction Cup
Length: 5"/ 2.8"/ 3.7"
Dia: 1.7"/ 1.3"/ 1"
TRICOLOR BUTT PLUG
Description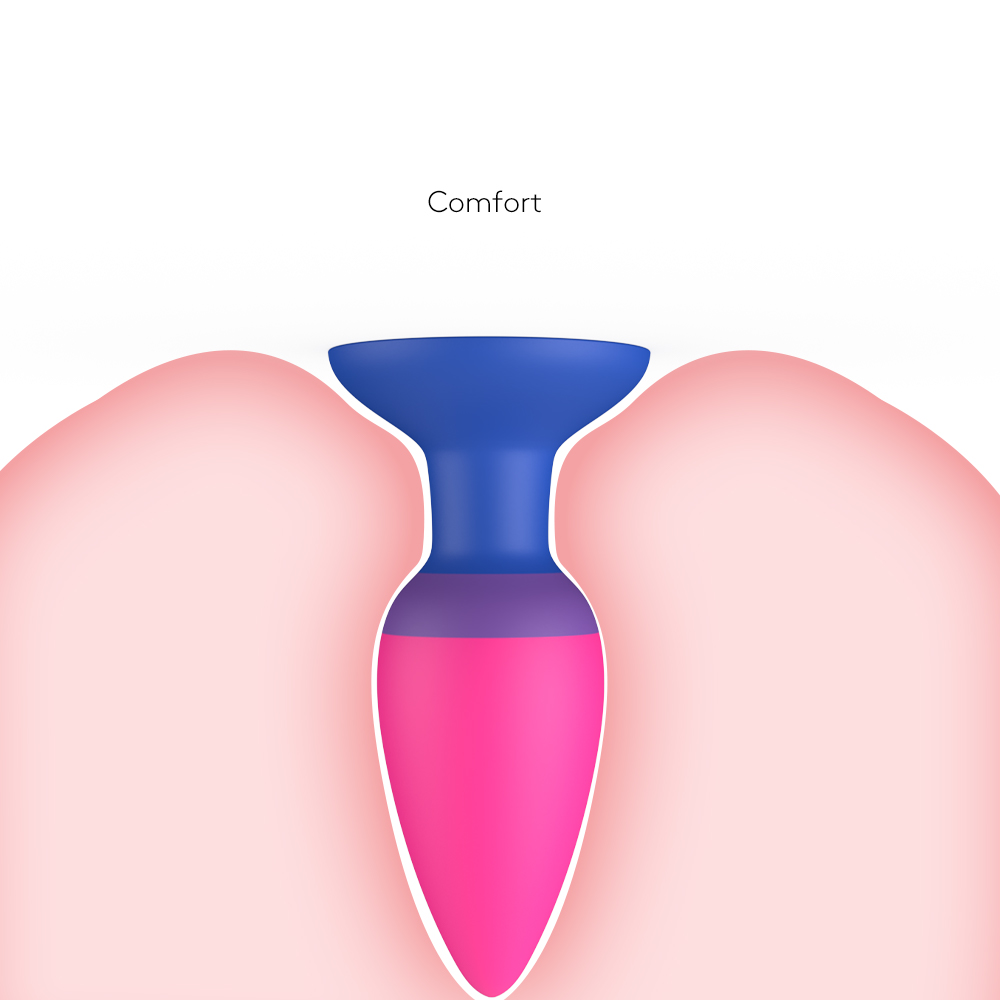 JUST WANT TO HAVE FUN
Get ready for the ultimate in pleasure with our brand new 3-color silicone butt plug set! These little devils are made of the finest liquid silicone, designed to take you to new heights of satisfaction.
With a skin-soft surface that feels oh-so-good, these butt plugs come equipped with a strong suction cup that allows you to explore hands-free. That means you're free to indulge in your deepest fantasies, whether you're playing solo or with your partner.
Our set includes three different sizes, each perfectly designed to suit your unique desires. Whether you're a beginner or an experienced player, there's a size that's just right for you. From the small plug for the beginners to the large one for the experts, this set caters to all levels of experience.
So why wait? Indulge in the ultimate in pleasure and explore new depths of satisfaction with our Silicone Butt Plug Set. Whether you're indulging in a little me-time or exploring with your partner, this set is the perfect addition to your pleasure collection. Don't settle for anything less – treat yourself to the best and enjoy the pure, unadulterated pleasure of our Silicone Butt Plug Set today!