2 Holes Realistic Textured Vagina and Tight Anus Pocket Pussy Male Masturbator
Dual channels for versatile satisfaction.
Explore two distinct pathways to pleasure.
Experience lifelike sensations from all angles.
Your go-to for satisfying and unique enjoyment
44 in stock (can be backordered)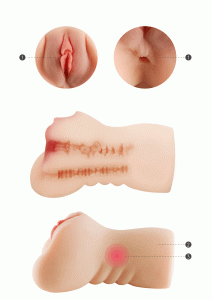 Description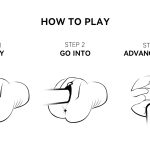 Experience a world of warmth and pleasure with our unique heated buttocks mold! It features a dual-channel design for an extraordinary dual-stimulation experience, with each channel offering distinct sensations.
Crafted from highly elastic material, it ensures a snug embrace, making every insertion an unparalleled sensory adventure. The added heating function takes your pleasure to new heights, providing a comforting warmth that enhances the experience.
This buttocks mold is tailored for those seeking extraordinary pleasure, with its distinctive design and dual-channel stimulation for double the enjoyment, now with the added sensation of comforting heat.
Let this product be your intimate companion, delivering an extraordinary experience of heated pleasure. Unleash your desires and relish the unique warmth and stimulation offered by this heated buttocks mold!