Turtle Head Pleasure Sleeve
Turtle Head Pleasure Sleeve" – a powerful enhancement for prolonged pleasure and revitalized masculinity.
Double-Ring Design: Experience increased duration and heightened pleasure with the double-ring construction, providing exceptional stimulation.
Simulated Head: Enjoy the sensational feel of the simulated head, designed to intensify your pleasure and bring you to new heights of satisfaction.
Dorsal Spur Bump: The unique dorsal spur bump enhances sensation and offers exquisite pleasure during intimate moments.
Double Fixation: The secure double fixation ensures a snug and comfortable fit, enhancing your pleasure experience.
Soft Silicone: Crafted from soft, body-safe silicone, the Turtle Head Pleasure Sleeve offers a luxurious and comfortable touch, making it the perfect companion for intimate adventures.
513 in stock (can be backordered)
Description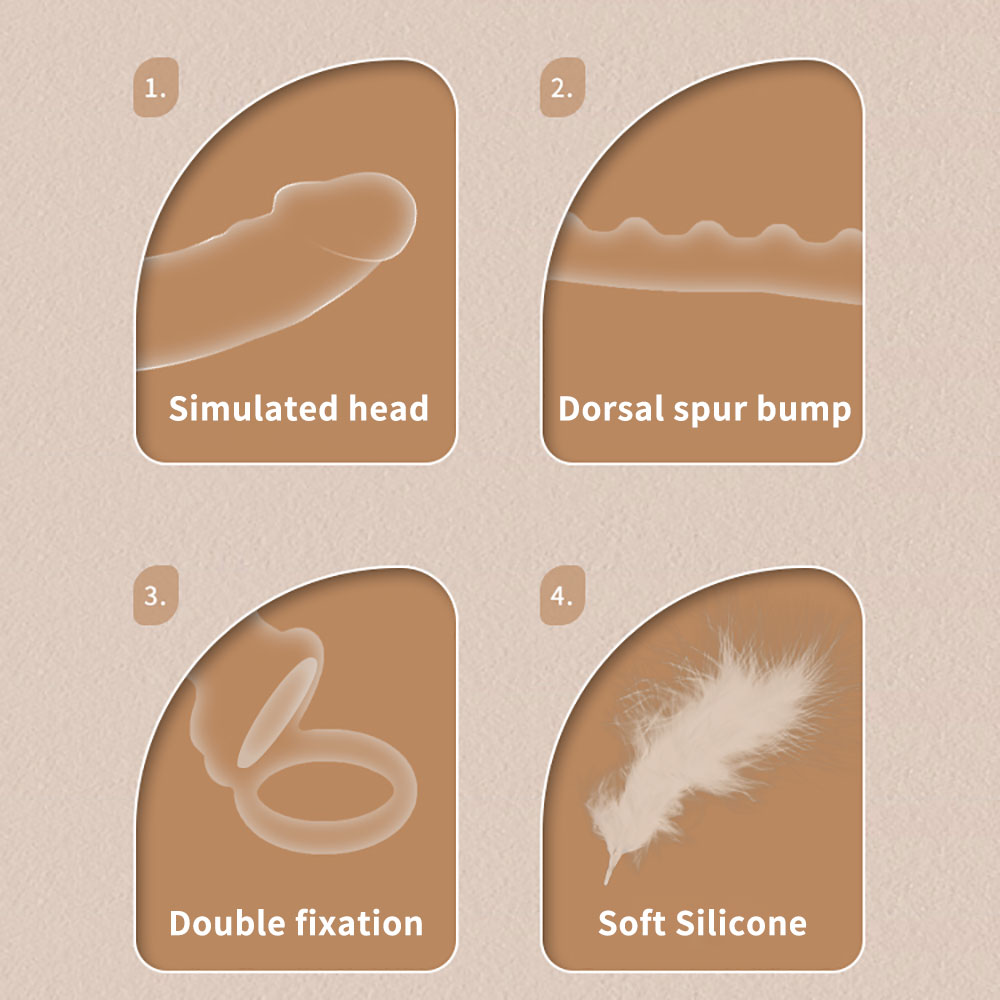 MAN'S ULTIMATE ANAL PLEASUTE & ERECTION ENHANCEMENT
ENJOY HANDS-FREE PROSTATE THRILLS,WHILE BOOSTING YOUR STAMINA
"Revitalize Your Pleasure: Introducing the "Turtle Head Pleasure Sleeve" – a powerful enhancement for prolonged pleasure and intensified sensations. With its double-ring design, experience extended duration and build up your pleasure to new heights. Embrace the sensational feel of the simulated head and dorsal spur bump, delivering exquisite pleasure during intimate moments. The double fixation ensures a secure and comfortable fit, allowing you to indulge in pleasure without worry. Crafted from soft silicone, this luxurious sleeve revitalizes your masculinity and offers a premium touch for an unforgettable experience. Embrace the "Turtle Head Pleasure Sleeve" and unlock a world of heightened pleasure and satisfaction."