Advanced Pleasure Masturbators
3 Thrusting Modes
10 Vibrating Modes
Multi-Frequency Squeezing
Secure Sleeve Technology
Innovative Design
997 in stock
Zorro
Description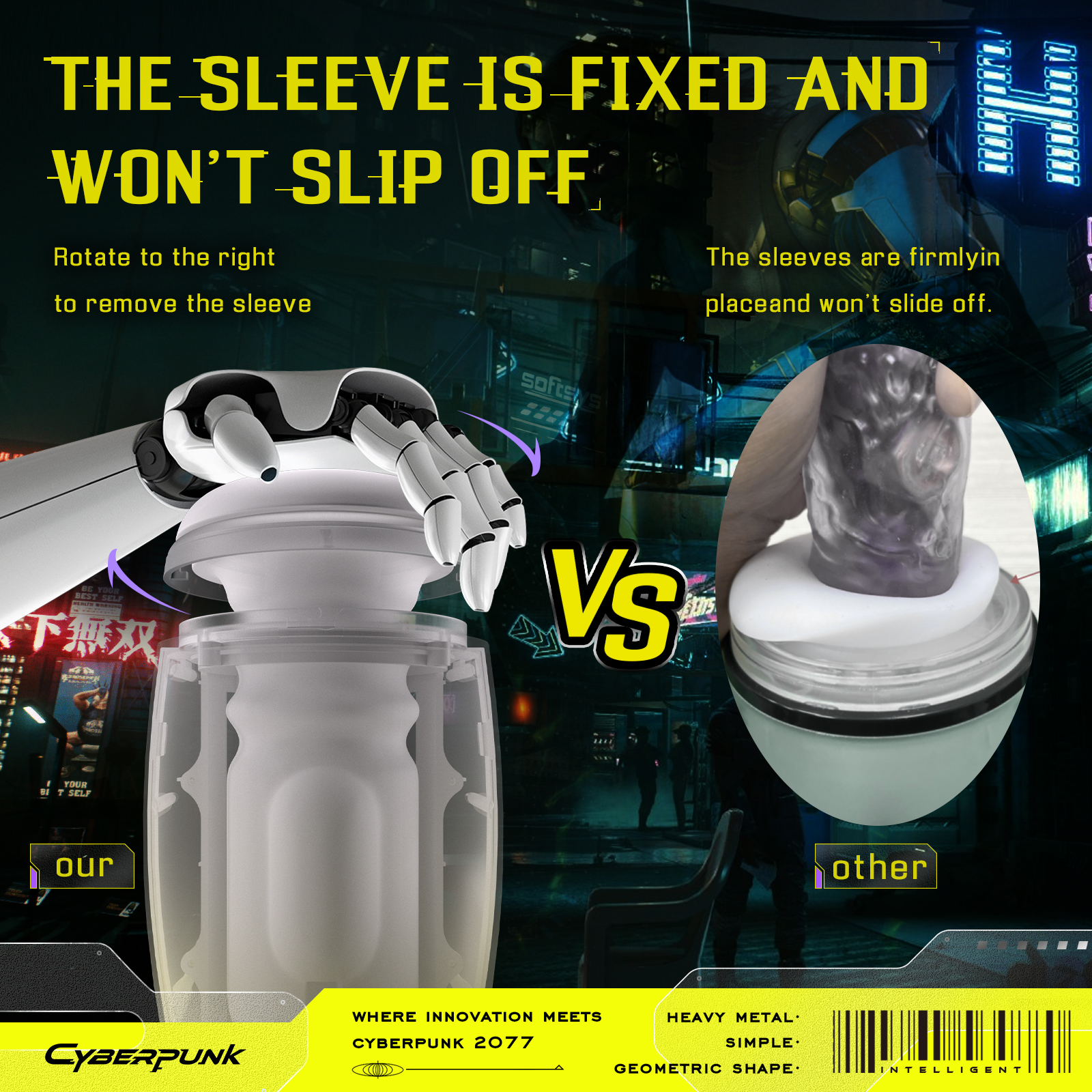 A SEXY SECRET
"As a tribute to the iconic game <<Cyberpunk 2077>>, we proudly introduce a cutting-edge Masturbation Cup, seamlessly blending simplicity and high-tech sophistication."
Discover a world of unmatched pleasure with Zorro, a male pleasure device that goes beyond the traditional. Drawing inspiration from avant-garde technology, Zorro is more than a product—it's an immersive experience. Each feature has been fine-tuned for ultimate impact, providing a variety of enjoyable experiences. From automated piston movement for realistic encounters to quiet vibrations for discreet use, every element is optimized for the discerning individual.
Our secure sleeve technology sets Zorro apart from standard offerings, ensuring pleasure and peace of mind. The design prioritizes user convenience, significantly reducing cleaning and maintenance time. Zorro doesn't just fulfill expectations—it surpasses them, redefining the standard for personal pleasure devices.
Most of the cybes in our league don't bring up the old days. Shame, greed. Some. Whatever. Either you're looking for a way out, or a way up, doesn't matter.Begin a journey of exploration and enhance your private moments with Zorro, a leader in the evolution of pleasure technology.
You're right, David reached the top of Arazaka Tower.