Today I'm going to tell a story that a reader contributed to us
Hello, I am a high school student and a loyal reader of yours. I have encountered some troubles recently, and I don't know who to talk to, and it's very sad not to talk, so I wrote it down and sent it to your email, I hope you will see it. The reason is that a few days ago, I sold a pair of underwear that I was wearing, and they took the initiative to private message my account, asking if I would like to sell what they called "Used Panties". I don't have such a special hobby, nor do I want to rely on it to make money. (Although it did bring me more money than a pair of underwear itself is worth) I analyzed myself in the past two days, why I agreed to enter their group when I was harassed by them, and why I finally agreed to sell it.
More reasons seem to be that my mother has always taught me to be a person of good conduct, and I have always remained excellent since I was a child, and I have never done "bad things". So I really want to know what it's like to be a "bad girl" in the mouth of my mother. I know I'm disgusted by those men, and selling panties doesn't give me any attraction in itself, but when I think of this kind of behavior as bad behavior that will make my mother resent, I feel "wonderful ". The person who bought it sent me a video, he was masturbating with my panties, when he commented on my panties, when those dirty pictures appeared on my screen, I couldn't hold back, it appeared physiological retching. The language that comes to mind is, I'm dirty, I'm not clean.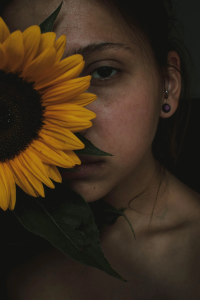 I quit the group and told the person not to send me these anymore, but he said that he didn't force me to sell them, and he would have to bear them if he sold them. And he said that he paid for it, and the money was not only for underwear, but also for these chat services. Is that so? I do not understand. But the uncomfortable thing is that in his eyes, I have completely become a commodity. The reason why I said that I can't tell anyone about this discomfort is because the whole process was voluntary and no one forced me. I don't like being commodified, but I have a sense of being commoditized: I'm getting paid for this, so I'm disqualified from fighting him on it. It was as if someone had been whispering in my ear, "Obviously you did it voluntarily, but you pretended to be aloof afterward". Because of this, I have always been flustered these two days. Is this the feeling of doing bad things? Should I bury this in my heart forever? After a long time, how can I walk into this hidden corner of my heart and complete self-consistency with myself?