Male erecto features
Easy to use: The male erecto features a user-friendly design, making it simple to operate and enjoy.
Soft & Tight Sleeve: The sleeve is crafted with comfort in mind, providing a snug and pleasurable fit.
Super Suction: Experience the power of suction with the male erecto, delivering intense stimulation and heightened pleasure.
Lasting Effects: The negative pressure created by the male erecto allows for longer-lasting and more satisfying experiences.
50 in stock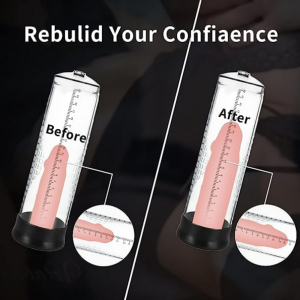 Description
JUST WANT TO HAVE FUN
With its discreet hair dryer appearance, it ensures utmost privacy, avoiding any potential embarrassment of being discovered. The open channel, combined with high elasticity and a soft inner sleeve, provides a perfect fit for any penis size, offering a fully enveloping experience. Additionally, by inserting both penises into the male masturbator's holes, you and your partner can enjoy the unique sensation of two glans rubbing against each other, satisfying your craving for new sexual stimulation. With 8 vibration modes and 5 thrusting patterns, this cup delivers a deep throat-like swallowing experience, completing a remarkable 280 piston-like stimulations per minute. Whether you're a seasoned veteran or a curious novice, it guarantees a constant stream of orgasms.
Additional information
| | |
| --- | --- |
| Dimensions | 60 × 193.9 cm |
| Color | Black |