Euphoric Metal Vibe Butt Plug with Sucker
Powerful Vibrations: Experience intense pleasure with strong anal vibrations that deliver exquisite sensations and heightened stimulation.
Unique Metal Design: The metal-plated body not only adds a touch of luxury and aesthetics but also increases the vibration's intensity geometrically, elevating your pleasure to new heights.
Versatile and Safe: The flexible shape ensures comfort during use, making it suitable for long periods of pleasure. The antimicrobial properties of the metals provide a safe and hygienic experience.
Waterproof and Portable: With increased water resistance and durability, this anal plug is perfect for water play and easy to clean. Its compact size and magnetic charging make it highly portable for on-the-go adventures.
64 in stock (can be backordered)
Stream
Description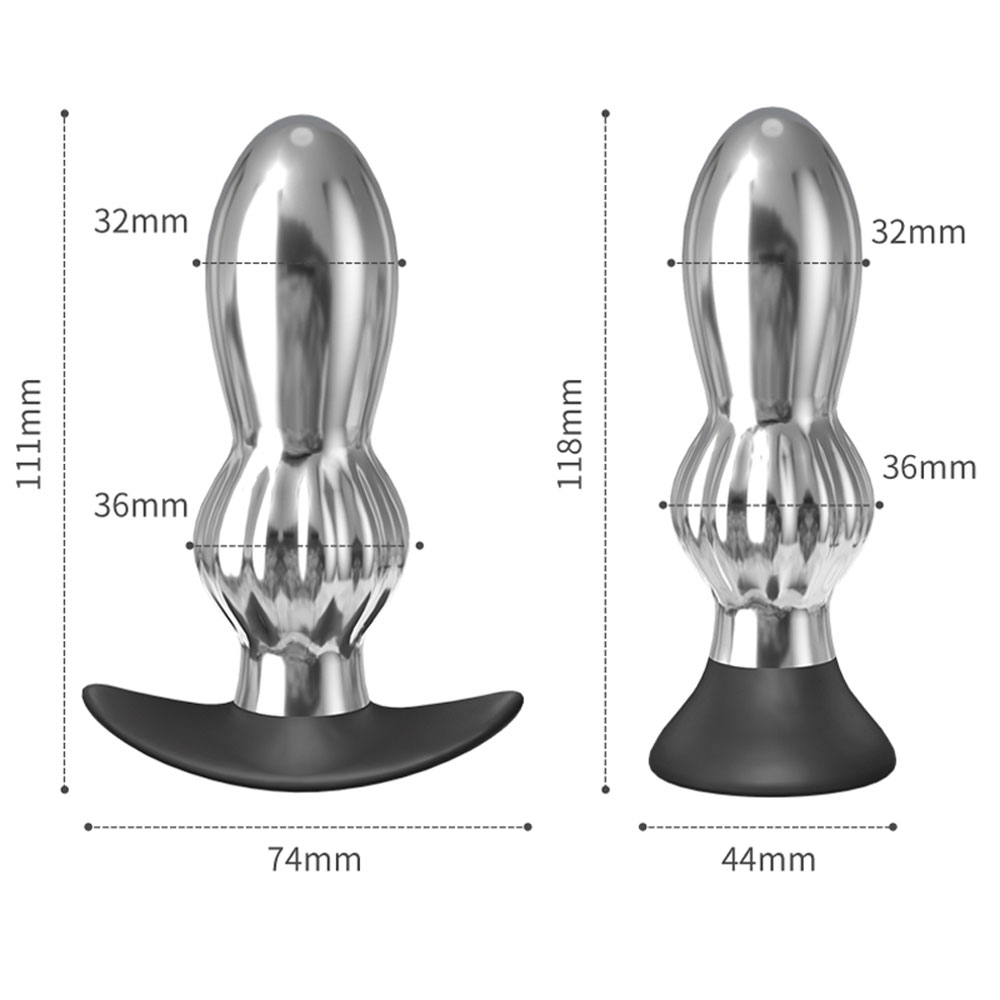 Powerful Vibration Modes Get Your Booty Bumpin!
Introducing the "Euphoric Metal Vibes" – a powerful fusion of strength and gentleness for an intense pleasure experience. Feel the fire and ice with strong anal vibrations and a unique metal-plated design that explores the limits of perseverance. The metal body conducts vibrations exponentially, while the flexible shape provides ultimate comfort. The sleek and glossy aesthetics complement the practicality, making it a three-dimensional luxury. With its  magnetic charging, it offers ultimate convenience and portability. Rest assured with the healthy and antibacterial properties of the antimicrobial metals, providing you a blissful and adventurous journey. Experience the euphoria of the Euphoric Metal Vibes, and unlock the secrets of your most intimate desires.
Additional information
| | |
| --- | --- |
| Dimensions | 11.8 × 4.4 cm |
| Color | silver |